News & Press
Sun River Vintners wins at the Tri-Cities Wine Festival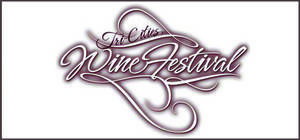 Over 60 wineries attend this annual event and more than 300 wines are poured to 700 visitors. We are excited to announce our winners!
Double Gold Winners
2011 Souzao
2010 Souzao Angelica
2010 Tinta Cao Angelica
Gold Winners
2011 Carmenere
2010 Tempranillo
2010 Touriga Nacional Angelica
Silver Winners
2011 Tinta Madeira
Bronze Winners
d's Wicked Cider - Baked Apple (Sun River Vintners)

Sun River Vintners 2011 Souzoa awarded Gold Medal at the 2014 LA International Wine Completition.


Sun River Vintners' Wake Up Northwest News Report

Sun River Vintner Takes Awards at 29th Annual Pacific Rim Wine Competition

2010 Souzao Angelica - Grand Champion/Best of Class - Gold
2010 Tinta Cao Angelica – Gold
2011 Souzao – Silver

d's Wicked Cider (Sun River Vintners) took Gold the at the 2014 Pacific Pacific Rim Wine Competition held at the National Orange County Show Events Center in Southern California. This annual competition has been setting standards for judging of fine wines since 1985. The Competition is a two-day event held in April where thirty wine professionals conduct a blind evaluation of about two thousand wines.